EXPERIENCE THE ARCTIC - physical activities combined with peace and tranquillity in silent surroundings with easy acces to local life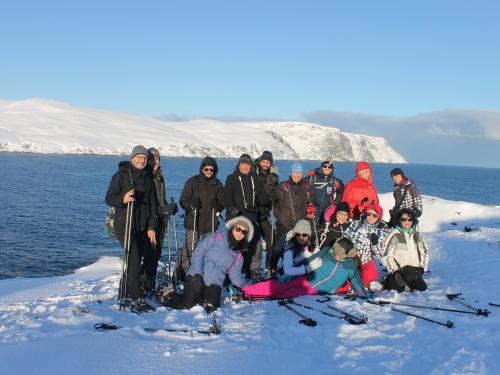 Basecamp North Cape - Norway's northernmost camping and experience provider. Here you can explore life on the N71° 6' 50'' both summer and winter. From your cabin door, you can reach the North Cape plateau on foot. Enjoy snowshoeing, skiing, bicycling, hiking, or make trips by snowmobile, car or boat. On the way, you risk experiencing total silence and Northern Lights at a starry sky, or proper winter storms that requires knowledge about clothing and orientation in nature. Yes, we can!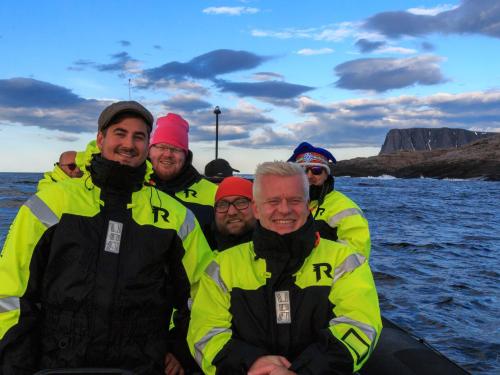 From May to August you may swim in the lakes under the midnight sun, but we can promise you that it is cold! From the North Cape plateau you can gaze out into the Barents Sea, knowing that there is nothing between you and the North Pole. Back at the campsite we serve local food like fresh cod and King Crab from the Barents Sea. If you want, you can join us down at the harbour to retrieve it, or better; fish it yourself. Kirkeporten Camping is a base for a great variety of activities to your choice, in safe and quiet, however sometimes harsh conditions. We welcome you!