Snowshoe safari to Kirkeporten with local Guide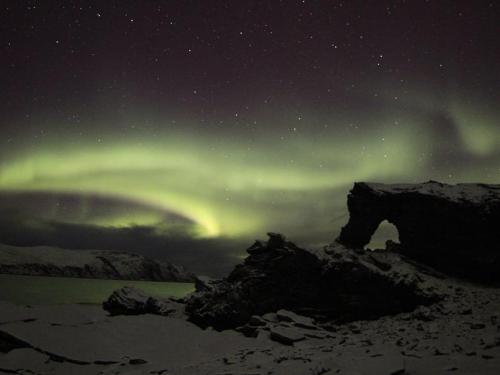 Join us on a walk with local guide to Kirkeporten, one of the small miracles along the coast of Northern Norway. This natural arch provides a very special view of the North Cape.
Kirkeporten is a natural rock formation shaped like an arch. Through it, you can look over the Mefjorden to the North Cape, with its renowned North Cape Horn. In pre-Christian times, Kirkeporten and the North Cape Horn were both traditional Sami places of sacrifice. A perfect place to enjoy a quiet moment here at the world's end.
Read more and book here