Snowshoe Safari to Kirkeporten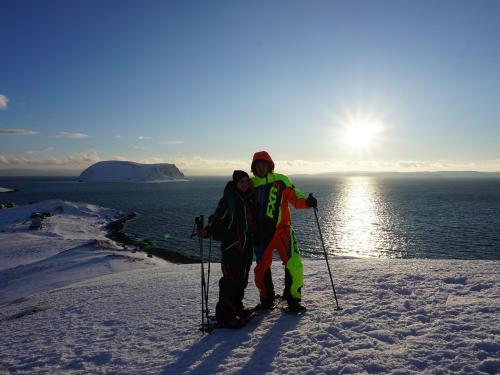 Snowshoes are designed to walk on a thick layer of snow and make it much easier to do the walk to Kirkeporten, one of the small miracles along the coast of Northern Norway. This natural arch provides a very special view of the North Cape..Read more...Book here...
Snowmobile Safari to the North Cape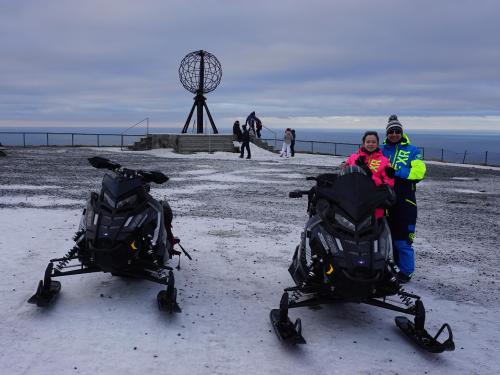 Visit the North Cape by snow mobile, enjoy stunning scenery and the lights of the Arctic. The journey goes through a scenic landscape with fjords, plains and snowy scenery. Photo opportunities on route.....
read more....Book here