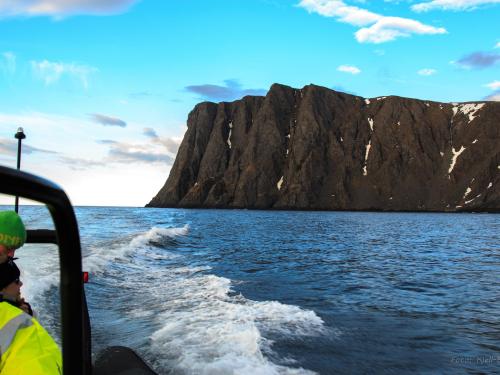 Join us for an exciting RIB boat safari in the North Cape vicinity. After suiting up and a short
safety briefing, we will board the boat and take you on a ride to discover the northern
shores of Magerøya island.
On the way, you will have a chance to spot the local wildlife, such as seals, sea-eagles,
puffins, harbour porpoises and whales. We will pass the North Cape Horn, an ancient place
of sacrifice for the Sami population, and Kirkeporten, a natural arch along the coastline.
CREATURES OF THE BARENTS SEA: THE MIGHTY KING CRAB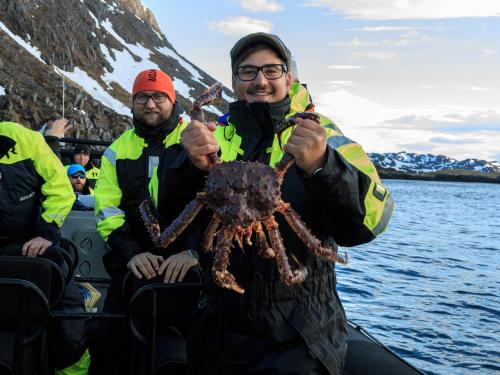 Departing from the port of Skarsvåg, this tour immerses you in the world
of the mysterious king crab.
Although the king crab is not an indigenous species, - it migrated from the Murmansk
fjord in Russia - its presence has created a flourishing industry for the local fishermen.
By RIB boat, we will explore the area around Skarsvåg and North Cape, before pulling the crab pot and
check our catch of the day. Your guide will give you a little lesson in history and anatomy,and the chance to take pictures and hold
the animals before going back on land.
Finally, you will get to taste this exclusive delicacy in a traditional Norwegian way, with
bread, mayonnaise and lemon.
HORNVIKA, IN THE FOOTSTEPS OF THE NORTH CAPE PIONEERS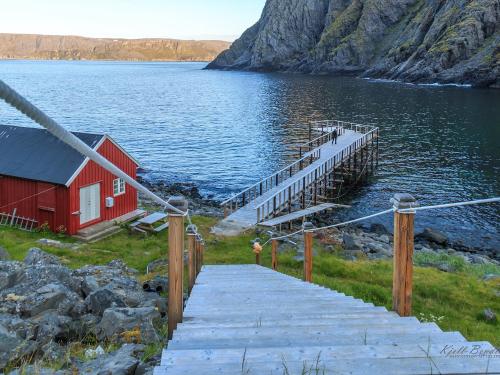 Discover North Cape the way the first visitors did at your own pace. Before the first road to
North Cape was constructed, the only way to get up to the plateau was by hiking up a steep
zig-zag trail, starting from a small bay called Hornvika.
This one-way transfer to Hornvika bay takes you to the start of the original North Cape trail.
We take you to Skarsvåg by car where you will board the RIB boat for a short ride to the bay.
After leaving the flotation suit and life jacket in the boat, your are ready to start your own
mini-expedition up to the North Cape plateau.
Please note that once you reach North Cape, you will have to find your own way back. A bus
schedule can be obtained at our office in Honningsvåg or Basecamp North Cape in
Skarsvåg.
GJESVÆRSTAPPAN, A BIRDWATCHER'S DREAM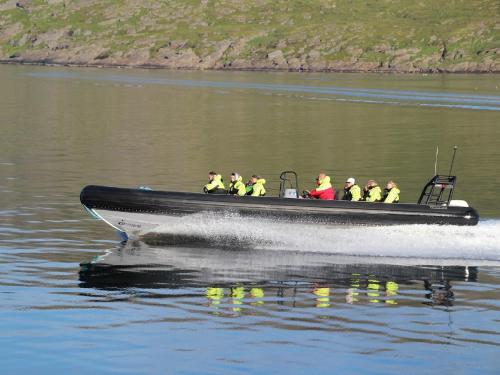 Apart from offering stunning photo opportunities, Gjesværstappan provides an excellent
possibility to get close to one of the largest bird colonies in Europe.
Leaving from Skarsvåg - the northernmost fishing village in the world - you will pass North
Cape and Knivskjellodden on the way to the famous bird islands. Here, you will be able to
spot the legendary puffins, majestic sea-eagles and elegant gannets. Your guide will help
you to identify the different species and point out where they are nesting.
The RIB boat offers you a chance to get extremely close to the birds without disturbing
their natural behaviour.
Don't forget your camera!